← Back to portfolio
Our 5 Favorite Drinking Neighborhoods in the U.S.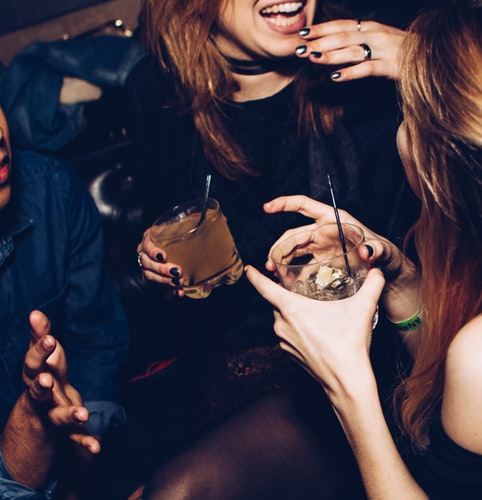 As the sun sets across the U.S., certain neighborhoods light up as the rest of the country falls dark.
These are America's finest neighborhoods for nightlife, packed with bars where pints and cocktails pour until the wee hours of the morning, drawing crowds of revelers with parties, music, dancing, and debauchery.
After sampling local beers, knocking back shots, and chowing down on wings in 'hoods around the U.S. in the name of science, we've included five of the country's best below.
1. East Side: Austin, TX
Skip the drunk tourists of "Dirty Sixth" and the tech bros on Rainey and head to the Eastside, Austin's rapidly transforming mecca for cheap booze and eats-seeking locals. Unofficially encompassing everything east of I-35, East Sixth is a treasure trove of dive bars, swankier cocktail spots, breweries, and restaurants. Start day-drinking bloodies at the tree-shaded patio of Yellow Jacket Social Club; end your night two-stepping at The White Horse or gobbling down a slice of Austin's best pizza at Violet Crown Social Club.


2. Logan Square: Chicago, IL
Drawing packs of young and creative clientele away from its pricier, snootier sister, Wicker Park, Logan Square is packed with grungy bars, trendy lounges, and 24-hour taquerias. Don't miss the thoughtful gin drinks at Scofflaw or sweaty dancing at The Owl.
3. The Mission: San Francisco, CA
Abounding with bars of all shapes, sizes, and styles, The Mission is easily San Francisco's finest drinking sprawl. For bar-hopping, head to Valencia Street, where you can catch live local acts at The Chapel or a tropical cocktail at Skylark.
4. French Quarter: New Orleans, LA
Whether you're thirsty for a cheap beer or hungry for 4 a.m. beignets, the French Quarter is your best bet for nighttime boozin' and eating. New Orlean's oldest and most visited neighborhood is full of bars, music venues, late-night eateries, and street entertainment. For a respite from the smashed bachelor parties on Bourbon, try the cozy Erin Rose or the easy-going Molly's at the Market. For music, duck into the lively Fritzel's European Jazz Pub.
5. Mississippi/Williams: Portland, OR
North Mississippi and William avenues are home to craft breweries, eclectic watering holes, and entertainment spots. Hit up karaoke night or a grown-up spelling bee at Mississippi Pizza Pub, or sip on inspired suds at local breweries like StormBreaker Brewing or Hopworks BikeBar.
Add a comment